RCYT in Conversation With…
RCYT In Conversation is where Artistic Director Catherine Sheridan invites guests to come and chat about the Arts! To date have had a number of diverse artists including directors, actors, drama facilitators, filmmakers, cinematographers, screenwriters, producers, animators casting agents and drama lecturers.
These rich conversations provide insight into how diverse a career in the arts is, and the multitude of opportunities there are in the arts. This is a chance to ask artists burning questions about their craft, hear and learn first-hand from some of the people who are at the top of their game on a local/national or
international platform.
This month we talk with award-winning filmmaker and actor: Emma Brennan and director, cameraman and editor: Mike Hourigan.
Emma Brennan 19/4/21 @ 6.30pm
Emma Brennan is an award-winning Irish filmmaker and actor from Roscommon town. Her debut short 'Hello Brother' screened at the Galway Film Fleadh in 2018 going on to win 'Best Super Short' at New York City International Film Festival in 2019. Her second short, 'Butter', was screened for Shot by the Sea Film Festival in Galway 2019 and was selected to screen at Marché Du Film at the Cannes Film Festival 2020. Butter has also been selected to screen at New York City International Film Festival 2020 and New York TV and Film Festival 2021, receiving 4 nominations for Best Short Film, Best Director, Best Actress and Best Actor.  Butter has recently been selected for the Richard Harris International Film Festival 2020. Both films were written, directed and produced by Emma Brennan. She directed her third short 'Smoulder', produced by Idiosync Films, which screened at IndieCork 2020, Underground Cinema, LIFT-OFF 2020 and won Spirit of the Festival award at FNI 2020 VISION screening in Dublin 2019. She holds an M. Phil in Music & Media Technologies from Trinity College, Dublin. She is a certified Michael Chekhov Technique tutor from the Gaiety School of Acting and Michael Chekhov Studio Berlin. She recently graduated with a national qualification in Neuromuscular Therapy from the National Training Centre in Dublin and tutors actors in the Michael Chekhov Acting Method and Body Awareness/Movement Training.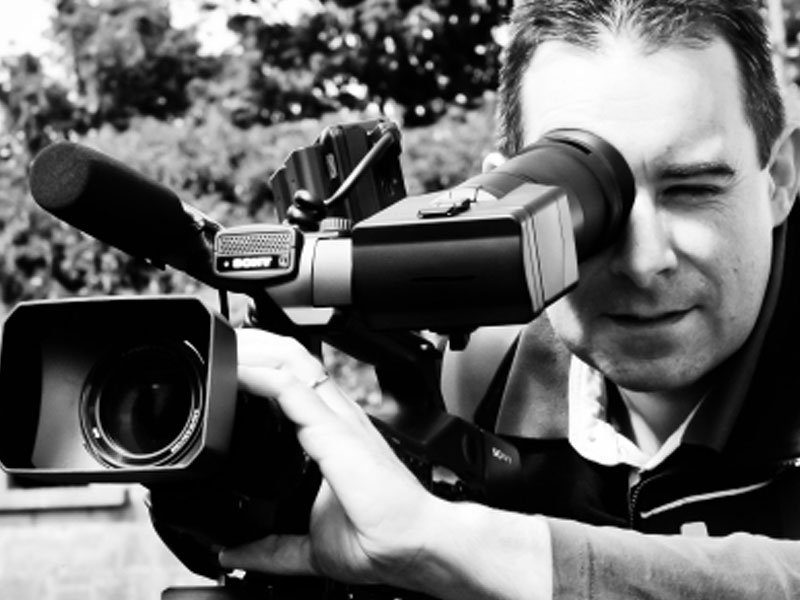 Mike Hourigan 26/4/21 @6.30pm
Mike is a native of Cork and currently lives and works in County Roscommon. He studied Travel & Tourism Management at Skerry's Business College, Cork and proceeded to enjoy a successful seven-year career with Aer Lingus, in the area of Flight Services.
In 2004, Mike established Mimar Media with the aim of producing entertaining, engaging and informative films and video content across all platforms. Mimar Media is now a multi-award-winning independent Irish production company and Mike is keen to share his knowledge and experience gained throughout an interesting and varied career. Mike has also been working as Film Liaison for County Roscommon since 2019 through Roscommon Arts Office. The role involves facilitating Inward film productions, developing the areas of Film, Television, Animation and Games and supporting local creative talent within the region.