Roscommon County Youth Theatre (RCYT)
Roscommon County Youth Theatre (RCYT) was set up by Catherine Sheridan in 1999 with the support of Roscommon County Council to address the lack of access and opportunities in theatre for young people. Now as a core programme of Roscommon County Council Arts Office, RCYT is funded by the local authority and the Arts Council of Ireland with additional support from Roscommon Arts Centre as the venue for workshops and productions. Roscommon County Council's commitment to the youth theatre is underpinned by the current and forthcoming Arts Plans 2017-2021 and 2022-2027 and in a Framework for Collaboration with the Arts Council of Ireland.
Roscommon County Council will continue to promote access to the arts for children and young people so that they have the opportunity to experience high-quality arts in a non-formal setting as creators, participants, spectators and critics. Continued investment in the artists and arts programmes for children and young people is an integral part of the work of the Arts Office who will work with the Artistic Director to further strengthen and develop RCYT.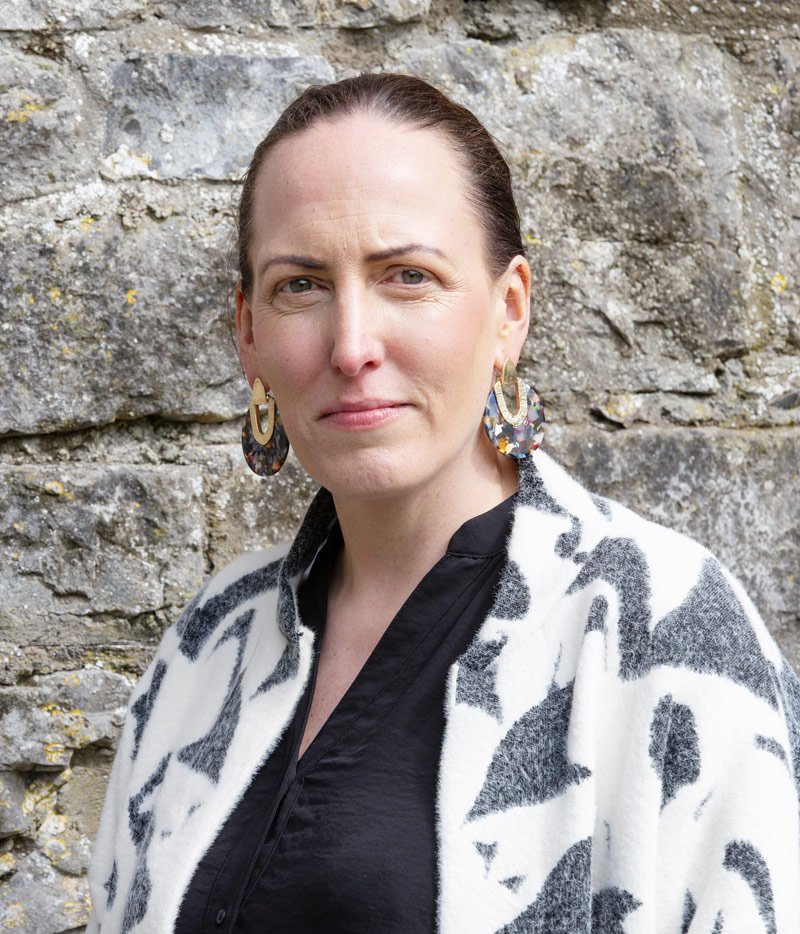 Catherine Sheridan, Artistic Director
There was a lack of access and opportunities in theatre for Catherine growing up in Boyle in Co. Roscommon, but knowing from a young age the career path she wanted, she joined Dublin Youth Theatre and became involved in Youth Theatre Ireland (YTI), formally the National Association for Youth Drama.
Since then she has been involved with Youth Theatre Ireland in a number of capacities; a participant on Artstrain (was Ireland's leading full-time course in Drama Facilitation), International Youth Exchanges, a former member of the Board, a tutor on Artstrain, a tutor on the National Festival of Youth Theatres and so much more.
Catherine Sheridan (Simon) is a drama lecturer (MIC), drama facilitator, director, playwright, actor, producer, creative associate, project manager, arts consultant and mentor. For over two decades Catherine has created, designed and implemented a wide range of drama programmes for both primary and secondary schools as well as private work. Her ethos is for participants to actively learn by doing.
Workshops are designed through consultation with clients. Past workshops include; curriculum drama, various acting techniques and styles, viewpoints, collaborative and ensemble work, creating and developing characters, improvisation, process drama, forum theatre, verbatim theatre, devising you own play, script writing and voice workshops. She also provides specialised workshops in confidence building & self-esteem, team building, creative thinking, anti-bullying, drug awareness, conflict & resolution, social inclusion, cultural diversity, multiple intelligences, climate change, the environment, fair trade and a range of development education work.
Catherine designs and facilitates CPD courses for primary and secondary teachers, as well as artists covering a range of themes to assist them in implementing creative arts experiences and integrating the curriculum through arts in the classroom. This involved facilitating various theatre in education programmes for teachers to up skill in drama methodology & practice. Catherine also provides Actor Training and Masterclasses for professionals and organisations.
Catherine is a theatre director and writer. Catherine has written ten plays to date including; If I was in the GPO we would have Won, Tell me a Story and Soulmates. She has directed over 45 productions including; The Crucible, Dancing at Lughnasa, Treasure Island, Animal Farm, The Railway Children, Seven Jewish Children and the above. She is founder and Artistic Director of Roscommon County Youth Theatre (supported by Roscommon County Council) for twenty years to date and was previously Artistic Director of Leitrim Youth Theatre Company at the Dock.
Catherine has worked extensively throughout Ireland with numerous companies and organisations, to name a few; Mary Immaculate College, UL, The Arts Council, The Dept. of Education and Skills, Youth Theatre Ireland, Roscommon County Council, Galway City Council, Leitrim County Council, Various Education Centres, Drama League of Ireland,Calipo Picture & Film Company, Blue Teapot Drama in Education Company, Galway Community Circus, Baboró International Arts Festival for Children, The Brothers of Charity and The Irish Wheelchair Association.
Catherine has trained in USA with Anne Bogart and the SITI Theatre Company in Viewpoints & Suzuki, in Russia with the Theatre Union of Russian Federation, Moscow as well as participating in numerous master classes with theatre professionals in England, Ireland and Scotland. She holds a Masters in Drama and Performance from UCD, Dublin, and a Diploma in Drama, Arts and Theatre Studies from NUIM, Maynooth, Dublin.
Catherine is a past board member of the Youth Theatre Ireland and committee member for Theatre for Young Audiences Ireland. Catherine is a member of Theatre 57. Contact Catherine on 086 874 7024 or email drama.works@hotmail.com
Youth Theatre Ireland
RCYT has been a member of YTI since it began and members have availed of a multitude of opportunities through that relationship. Members have participated in International Programmes, the National Youth Theatre, the Young Critics, the Young Leaders Programme, various training events and of course; so many members highlight – the residential National Festival of Youth Theatres.