RCYT in Conversation With…
RCYT In Conversation is where Artistic Director Catherine Sheridan invites guests to come and chat about the Arts! To date have had a number of diverse artists including directors, actors, drama facilitators, filmmakers, cinematographers, screenwriters, producers, animators casting agents and drama lecturers.
These rich conversations provide insight into how diverse a career in the arts is, and the multitude of opportunities there are in the arts. This is a chance to ask artists burning questions about their craft, hear and learn first-hand from some of the people who are at the top of their game on a local/national or
international platform.
This month we talk with actors Molly Mew, Misha Fitzgibbon and David Fawle. Casting Director Louise Kiely and Producer Paul Young.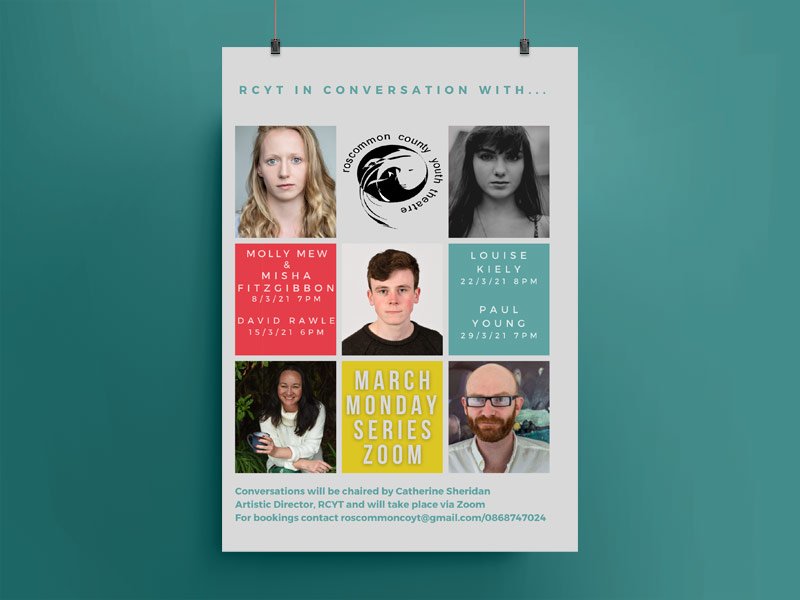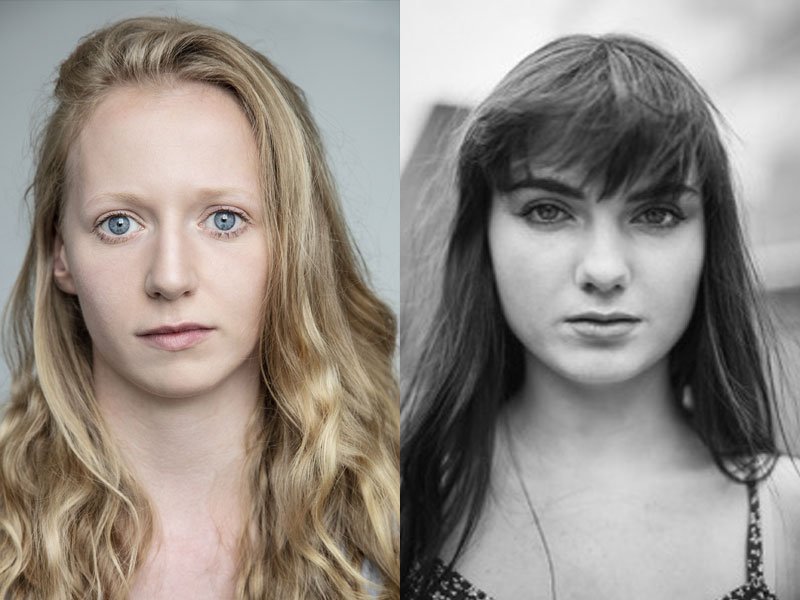 Molly Mew & Misha Fitzgibbon 8/3/21 @ 7pm
Molly is a 21-year-old actor, musician and podcast co-host from Roscommon. Molly began acting with Roscommon County Youth Theatre in 2014 and went on to pursue her passion in University. In 2020 she graduated with a B.A Honours degree in Drama (performance) in the Conservation of Music & Drama of TU Dublin.
Misha is a final year Film & Drama student at Trinity College Dublin. Misha was a member of Leitrim Youth Theatre Company and Roscommon Youth Theatre Company from 2014 – 2016. She is an actor, writer, editor and radio presenter for TFM. She is one half of the 'In Fairness' Podcast.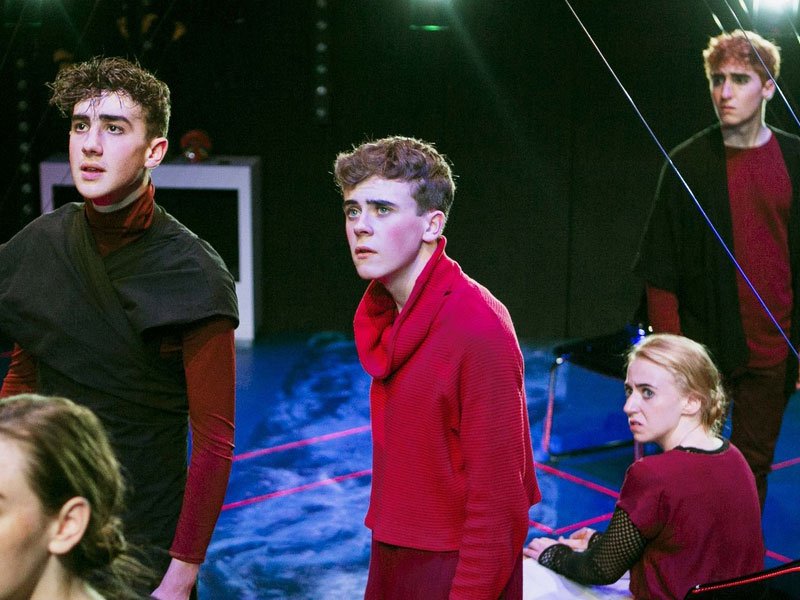 David Rawle 15/3/21 @6pm
David is an actor from Leitrim currently in his second year studying acting in the Lir. He was a member of Leitrim Youth Theatre Company from 2011-2018. Through Youth Theatre, he played Martin in Moone Boy and was a member of the National Youth Theatre in 2017, where they performed R.U.R.: Rossum's Universal Robots. In 2017 he directed 'The Field' with LYTCand in 2018 helped write and co-directed their devised 'The Rise and Fall of Jimmy's Hall'. In 2020 he took part in the first year of the ARTiculate playwriting course.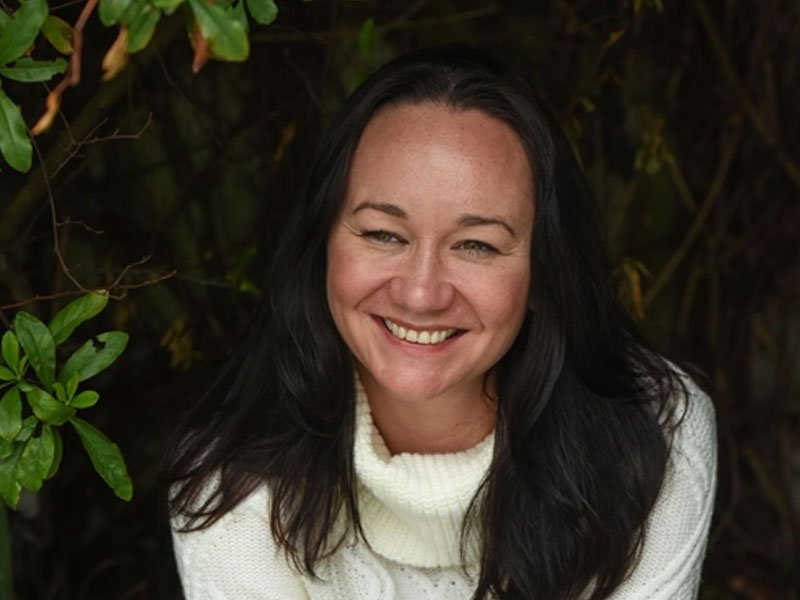 Louise Kiely 22/3/21 @8pm
Louise has a Degree in Law from University College Cork. She also trained at The Gaiety School of Acting. She was an Actor for a period before setting up Louise Kiely Casting in 2005. Recent Credits include THE GREEN KNIGHT (Dir: David Lowery), HERSELF (Dir: Phyllida Lloyd), DATING AMBER (Dir: David Freyne), WOLFWALKERS (Dirs: Tomm Moore & Ross Stewart) & NORMAL PEOPLE (Dirs: Lenny Abrahamson & Hetttie McDonald). Louise was nominated for an Emmy in 2020. Louise & her colleague Karen Scully, were recipients of the award for Best Casting in a TV Series in the Casting Directors Guild of UK & Ireland in 2021. Both the nomination & the award were for her work on NORMAL PEOPLE.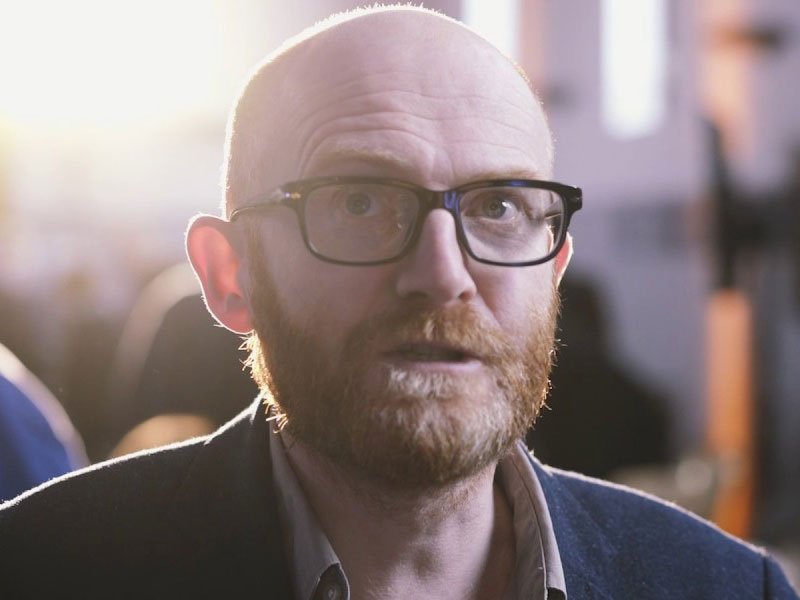 Paul Young 29/3/21 @7pm
Paul is co-founder of Cartoon Saloon, an IFTA winner and Oscar, Emmy and Bafta nominee. He produced the animated features: Wolfwalkers, The Secret of Kells, Song of the Sea and The Breadwinner.
Wolfwalkers, directed by Tomm Moore was premiered in Toronto in 2020 to great critical acclaim and is being released theatrically internationally where possible, it will be the first original animated feature to launch on AppleTV+.
The Breadwinner, the 3rd Oscar-nominated film from Cartoon Saloon was directed by Saloon partner Nora Twomey and executive produced by Angelina Jolie. The Breadwinner won the ANNIE Award for Best Indie Feature Film in 2018 and the Best Feature at the European Animation Awards 2018. Paul also produced two seasons of Puffin Rock, an original TV series that has been dubbed into over 25 languages and was nominated for an International Emmy. My Father's Dragon is currently in production at Cartoon Saloon as a Motion picture for Netflix, with Paul as a Producer and Nora Twomey as Director. Paul is also an Award-winning Cartoonist and Illustrator.